Mentors & Director
Meet the experienced and knowledgeable Mentors & Directors behind SOCA who are dedicated to helping youth and the community reach their full potential. Learn about their passion for cricket and their commitment to making a positive impact through their leadership and guidance.
Mayor Patrick Brown
City of Brampton
Patrick Brown, the Mayor of Brampton, is a leader who has dedicated his life to public service. With a background rooted in political science, law and experience in government, he brings a unique perspective and skill set to his role as Mayor of Brampton.
Born in Toronto in 1978 to Irish and Italian parents, Patrick's passion for serving his community started early. He attended St. Michael's College and went on to study political science at the University of Toronto, before receiving his law degree from the University of Windsor. His commitment to lifelong learning is evident in his study of French in Trois-Rivières, Quebec.
Patrick's involvement in government began in 2000 when he was first elected as a Councillor in the City of Barrie. He went on to serve two terms on City Council before being elected as the Member of Parliament for Barrie in 2006. He was re-elected in 2008 and 2011 by the largest margin in the city's history. During his time in Ottawa, he played a pivotal role in expanding Canada's trade to India as Chair of the Canada India Parliamentary Association, and was recognized for his contributions to human rights when he was awarded the human rights champion award from CHRV for his role in exposing the Tamil genocide.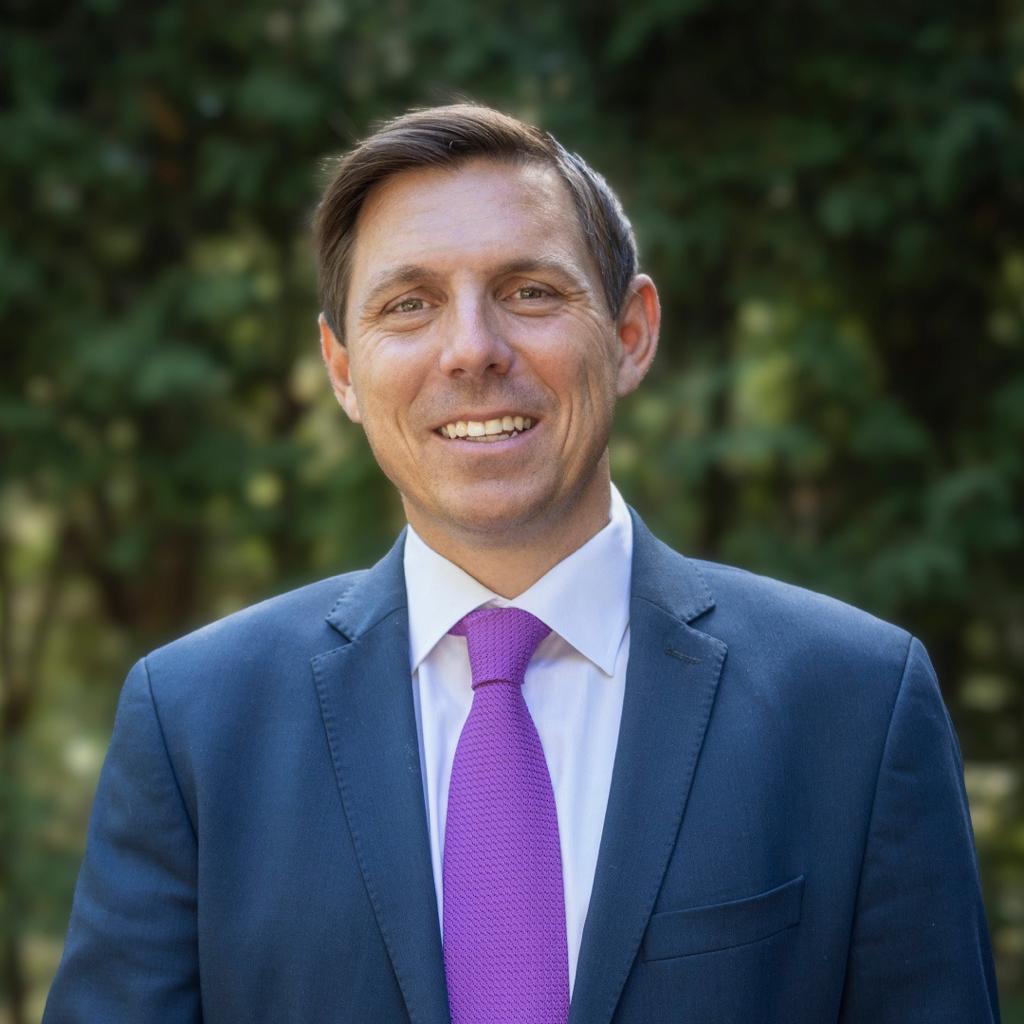 In 2015, Patrick was elected Leader of the Ontario PC Party, winning by the largest margin in party history. He went on to become the Member of Provincial Parliament in September 2015 for the riding of Simcoe North and Leader of the Official Opposition. He was a strong advocate for autism services, additional mental health supports, and linking education to employment.

In 2018, Patrick was elected as Mayor of Brampton with a campaign focused on getting the city back on track. He has since delivered four consecutive tax freezes, made record contributions to the City reserves, and provided financial assistance to the new Peel Memorial Hospital and the TMU Medical School, set to open in 2025.
As Mayor, Patrick is focused on public safety, infrastructure investment, expanding recreation opportunities, and attracting new businesses to Brampton. He understands the city's history and recognizes the importance of embracing new sports and leisure activities, as demonstrated by his commitment to the development of cricket fields in the city.

Patrick is a dedicated husband and father, who lives in Downtown Brampton with his wife Genevieve, son Theodore and daughter Savannah. He is an inspiration to many, a mentor to those who seek his guidance and a true champion of Brampton and its residents.
Championing for human rights and leading the way towards a brighter future
Mark Whaley
Sunrisers Mentor
I have been involved with Sunrise Cricket Club for the past 20 years and have witnessed its rise to become one of the largest and most successful clubs in Ontario.
Under the dynamic leadership if Parveen Sharma, the club now has many teams under its umbrella that encompasses both high calibre athletes and options for everyday players and even newcomers who together, make their pitch at Waterloo Park a centre for exciting play.
For me, as an avid supporter of the club, Sunrise has always played a bigger role in the community than just a place to play cricket. The club has become a gateway organization that allows newcomers to this country a welcoming place for players and their families to integrate and share their new Canadian experiences.
The Sunrise Cricket Club holds a special place in my mind as a group of dedicated athletes and community leaders with hearts of pure gold.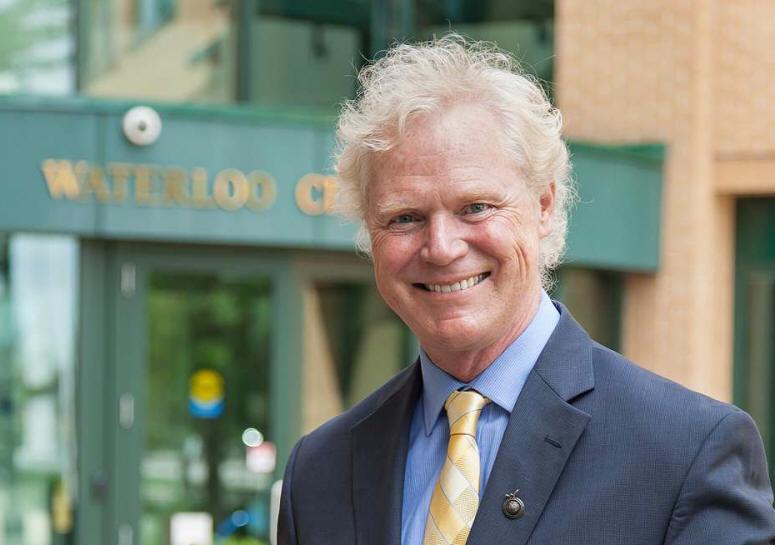 Jaspal Rana
Mentor & Best Player
Born with a passion for sports, Jaspal's journey began at the age of 19 when he joined India's national weightlifting team. Under the guidance of Russian coaches, he learned the art of professionalism and refined his skill as a top-tier sportsman.
Although weightlifting was his initial focus, his love for cricket grew as he spent his off days playing the game. It wasn't long before his exceptional talent caught the eye of those around him.
In 1988, when he moved to Canada, he quickly found himself immersed in the local cricket community. It was there that he met a man by the name of Parveen Sharma and together they founded the Sunrise Cricket Club an organization aimed to promote and support a sport they and their country loved.
His hard work, dedication and unwavering passion for cricket soon brought him to play for Ontario's cricket team where he was recognized as one of Ontario's top bowlers. He became a driving force in the community and helped inspire countless young athletes to follow good sportsmanship and compete to the highest standards.
Jaspal's passion for cricket has led him to remain dedicated to the Sunrise Cricket Club, where he continues to support and contribute to the club's success on and off the field. His legacy lives on, and his story serves as a testament to the power of perseverance, the joy of pursuing one's dreams and the reward of empowering the next generation.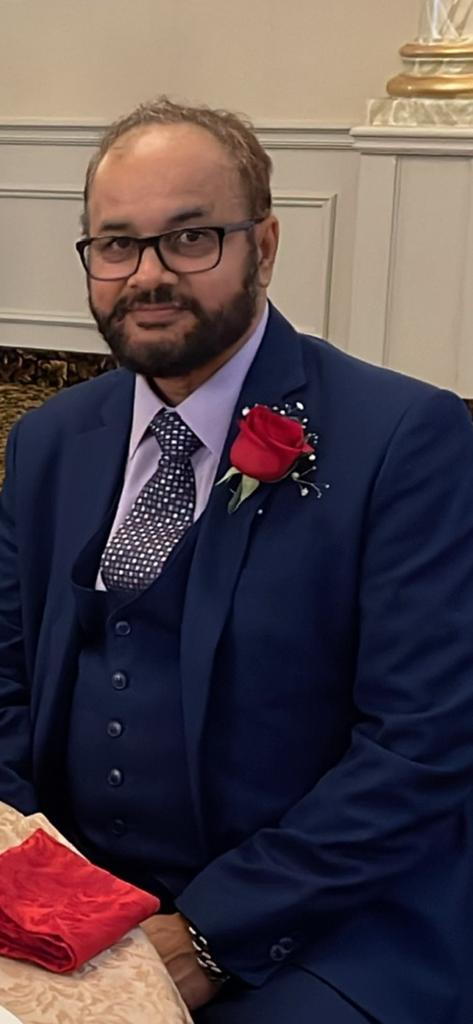 Shawky Fahel
Strategic Mentor
Shawky is a passionate and dedicated mentor and leader in the cricket community. He has a deep understanding of the game and a strong commitment to helping players reach their full potential. Shawky's vision is to create a supportive and inclusive environment where players of all ages and skill levels can thrive and develop their cricketing abilities.
At the heart of Shawky's philosophy is a belief in the power of teamwork and collaboration. He understands that cricket is not just about individual performance, but also about building relationships and fostering a sense of community. Whether working with beginners or seasoned veterans, Shawky is committed to helping each player achieve their personal best, both on and off the field.
As a mentor and director, Shawky brings a wealth of knowledge and experience to the Southern Ontario Cricket Association. He is deeply committed to helping the organization grow and flourish, and to making cricket accessible to everyone in the community. With his expertise, dedication, and passion for the sport, Shawky is sure to make a lasting impact on the players and the community as a whole.
Overall, Shawky's vision for cricket is one that is focused on excellence, inclusion, and community. Through his leadership and dedication, he has helped to inspire a new generation of cricket players and fans, and he continues to be a driving force behind the growth and development of the sport in Southern Ontario. Anyone who has had the pleasure of working with Shawky knows that he is a true visionary and a passionate advocate for the game of cricket, and we are honored to have him as a mentor and director of the Southern Ontario Cricket Association.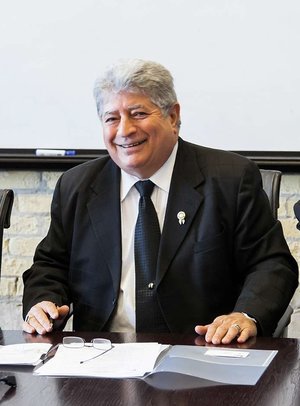 Art Browne
Inspirational Leader
Art Browne was not only the godfather of SOCA and Sunrise Cricket Club but a visionary leader who transformed the cricket landscape in Waterloo. His legacy as the first president of the club continues to inspire us to this day. Even though he left us in 2002, his vision and passion for the sport still live on through the many players he mentored and the countless matches he helped organize. As we strive to fulfill his dream of making cricket a household sport in this region, we remember him as a true champion of the game.
Art Browne's vision for cricket in Waterloo was not just about playing the game, but about creating a community of players who were passionate about the sport. He believed that cricket had the power to bring people together and transcend barriers of race, culture, and language. His leadership and guidance created a welcoming environment where players of all ages and skill levels felt empowered to participate and grow. Today, we continue to foster this spirit of inclusivity and teamwork that Art instilled in us.
Art's vision for the future of cricket in Waterloo was one of growth and expansion. He believed that cricket could become a major sport in the region, and his efforts helped to bring more players and fans to the game. He wanted to see cricket clubs flourish and new leagues form, where players of all backgrounds could come together to compete and learn from one another. As we work to realize his vision, we are proud to carry on his legacy and to honor the immense contributions he made to the sport of cricket in Waterloo.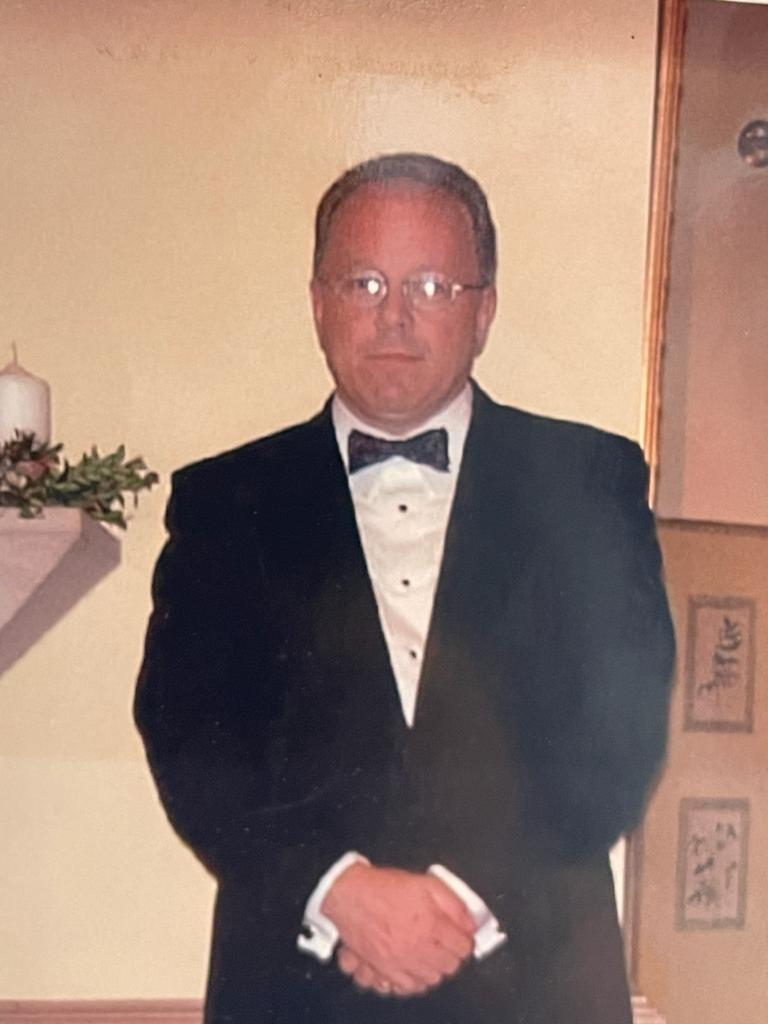 Bob Cheyne
Champion of Youth Development
Our mission at Southern Ontario Cricket Association is to promote and develop the sport of cricket among youth and kids in Kitchener and the surrounding areas. We are proud to have the unwavering support and guidance of Bob Cheyne, Director of Sports for the City of Kitchener.
Bob Cheyne is not only instrumental in securing cricket grounds for us, but also a true champion for youth and kids programs. His dedication and commitment to fostering the development of young athletes is truly inspiring. He has always been a vocal supporter of our junior program, providing valuable resources and encouraging kids to get involved in sports and education.
We are incredibly grateful for Bob's unwavering support and dedication to our cause. His passion for youth development and sports is contagious, and we are proud to have him as a partner in our efforts to promote cricket in the Kitchener community. With his guidance and support, we are confident that we can continue to inspire and empower the next generation of cricket players and leaders.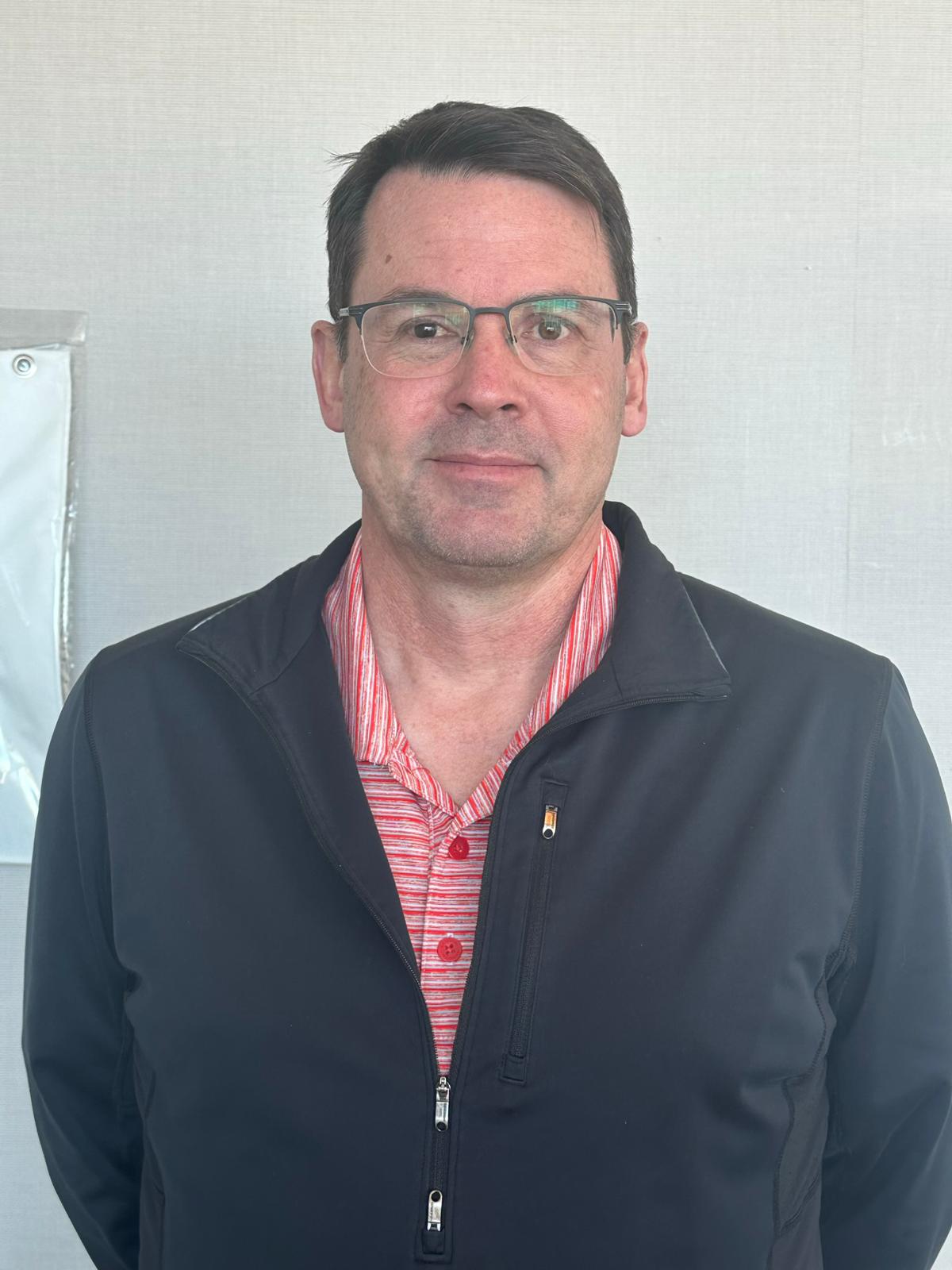 Mayor Berry Vrbanovic
Champion of Community
Mayor Berry Vrbanovic has served as Mayor of the City of Kitchener since 2014. First elected in 1994 as a City Councillor, Berry has devoted his life to public service and as someone who came to Canada as a young child, has always had a special place in his work for those who are first generation Canadians like himself.
A champion of supporting young people being engaged in sports and other activities as part of their growth and development, Berry has been a friend and supporter of the Sunrise Cricket Club for many years. As someone who has often been seen at some of our activities and matches, Berry has been a supporter of ensuring that together, area municipalities can work with us and other cricket groups to meet the needs of our growing cricket community in Kitchener and throughout the broader region.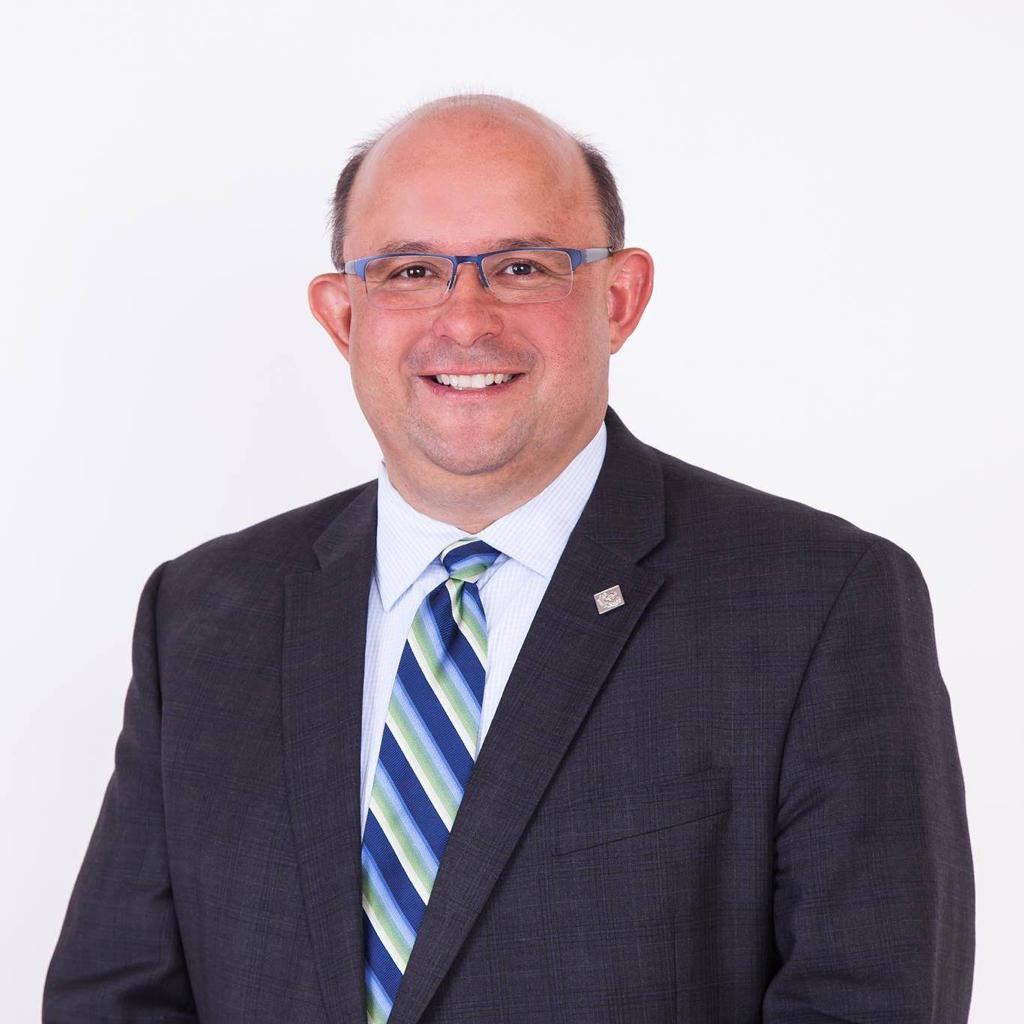 Peter Donahue
Empowering Youth
As the Associate Director of International Student Support at Wilfrid Laurier University and the Chair of the Waterloo Region's Immigration Partnership, Peter Donahue is committed to promoting diversity, inclusion, and community engagement in Southern Ontario. With close to 25 years of experience working with international students, Peter understands the unique challenges that international students face and is dedicated to supporting their academic and personal success.
Beyond his work in international student support, Peter is a passionate supporter of cricket and has been actively involved in promoting the sport in Southern Ontario for over eight years. He recognizes the positive impact that sports can have on youth and is committed to creating opportunities for young people to grow and develop both on and off the field.
As a mentor to university students, Peter is dedicated to helping young people realize their full potential and achieve their goals. He is a strong advocate for youth empowerment and is committed to providing opportunities for young people to develop leadership skills, engage with their community, and build a brighter future for themselves and those around them.
With a strong commitment to diversity, inclusion, and community engagement, Peter Donahue is a valuable asset to the Southern Ontario Cricket Association and the broader community. His leadership, expertise, and dedication to creating a better world for all make him a respected mentor, ally, and friend to all those he encounters.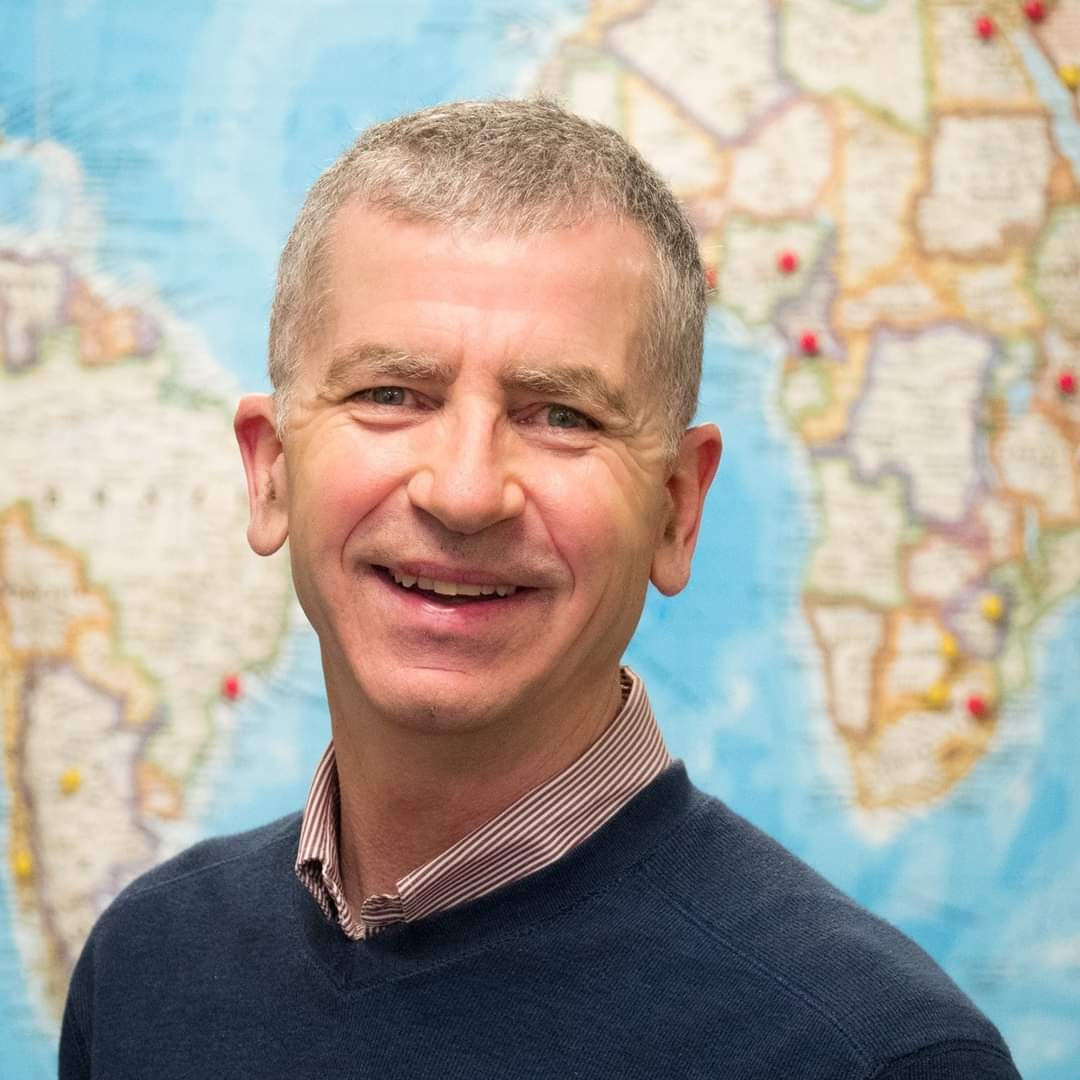 Ivan Joseph, PhD
Performance Coach
Dr. Joseph is the Vice President, Student Affairs at Wilfrid Laurier University. In this senior role, he heads the university's effort to promote interconnectedness and belonging among a diverse student body drawn across the country and around the globe. He is also an internationally renowned speaker, author, performance coach, consultant and educator. Ivan regularly contributes to publications like University Affairs, The Huffington Post and The Globe and Mail.
His TEDx talk, "The Skill of Self-Confidence," has over 26 million views and was named by Forbes as one of the 10 Best TED Talks. Ivan has focused his research and leadership on understanding how self-confidence and cohesion drive performance. At Graceland University, Ivan coached both the men's and women's teams to #1 national rankings and the men's team to win the national championship becoming the NAIA National Coach of the Year. Later as the Director of Athletics at Ryerson University in Toronto, Ivan spearheaded the landmark $100M renovation of the historic Maple Leaf Gardens and led Ryerson's teams to win the first provincial and national championships in the university's history. He is regularly called upon to support national programs. Most recently as Head Coach of Guyana's Senior Women's National Team he led them to be undefeated in the 2021 Concacaf World-Cup Qualifiers; and, was instrumental as the high-performance coach for the 2017 Canadian Men's Basketball team that won its first ever FIBA Under 19 Basketball World Cup.
Dr. Joseph travels extensively, helping organizations and teams harness the power of self-confidence and belonging drive performance in our leadership, our career and our lives.
In addition to his impressive accomplishments, Ivan has also contributed to the Southern Ontario Cricket Association by helping the Laurier cricket team with Peter to make it one of the finest teams in the league. The SOCA league greatly appreciates his guidance and advice to do great things for SOCA and its members.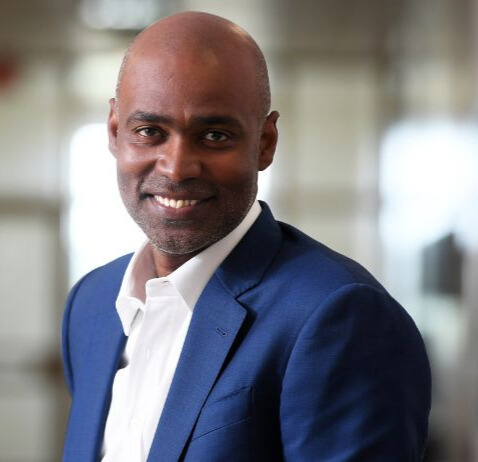 Krishna Bhure
Community Champion
Krishna Bhure is a dedicated Real Estate Broker and a passionate member of the Southern Ontario Cricket Association (SOCA). As a proud sponsor of SOCA, he is committed to promoting the growth and development of cricket in the region. He firmly believes that cricket is not just a sport, but a way of life, and his mission is to inspire people to embrace this wonderful game and contribute to its growth.
Krishna is also a strong advocate of youth development in cricket. He has been an active supporter of the SOCA Junior Club, providing guidance and mentorship to young cricketers and helping them hone their skills. Through his involvement with the Junior Club, he aims to create a nurturing and supportive environment for young cricketers to thrive and develop into confident and skilled players.
As a Real Estate Broker, Krishna brings the same level of dedication and passion to his work. He is committed to helping his clients achieve their goals and realize their dreams of homeownership. His mission is to provide exceptional service, personalized attention, and expert guidance to his clients throughout the buying and selling process. Whether you are a first-time homebuyer or an experienced investor, Krishna is dedicated to helping you navigate the complex world of real estate with confidence and ease.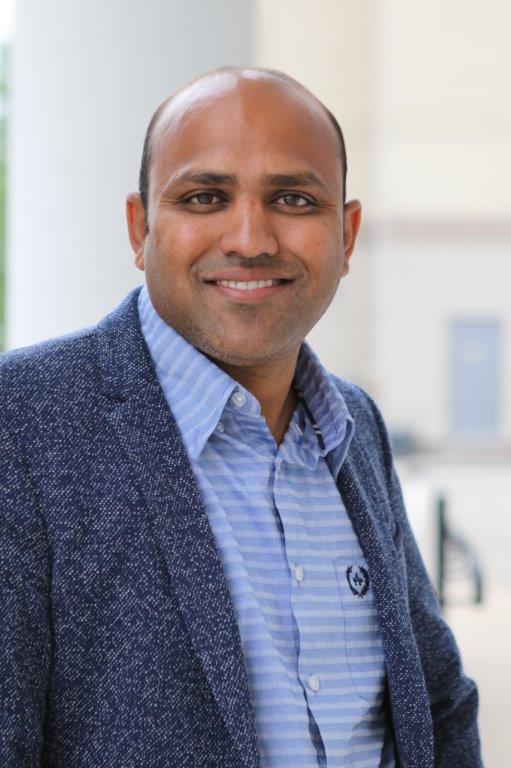 Amandeep Dhaliwal
Cricket Mentor Extraordinaire
As a mentor and director, he has dedicated his life to the game of cricket and the development of young players. His unwavering commitment and selfless attitude have made him one of the most respected and beloved figures in the cricket community. Despite his many achievements and accolades, he remains incredibly humble and always willing to lend a helping hand to anyone in need.
For the past 25 years, he has been an integral part of the youth program, working tirelessly to provide opportunities and guidance for young players. His contributions to the sport in this region have been outstanding, and his impact on countless individuals is immeasurable. He is a true role model and inspiration to all who have had the privilege of working with him.
Beyond his impressive accomplishments on the field, he is also known for his kindness, generosity, and unwavering dedication to the sport. His passion for cricket is contagious, and his ability to inspire and motivate players is second to none. He is a true leader and visionary, always striving to push the boundaries and bring out the best in those around him. It is an honor and a privilege to know him, and we are incredibly lucky to have him as a mentor and friend in the cricket community.
Mohammed Shaikh
Cricket Canada's Leader
Meet Mohammed Shaikh, a true mentor and big brother to the cricket community in Canada. As one of the most powerful individuals in Cricket Canada, he has dedicated his life to promoting and developing the sport in the country.
With over two decades of experience in cricket administration, Mohammed has been instrumental in driving the growth of the sport at both the grassroots and professional levels. He has played a pivotal role in organizing numerous tournaments and events, and his unwavering commitment to cricket has earned him the respect and admiration of players, coaches, and fans alike.
But Mohammed's contributions extend far beyond the cricket field. As a successful entrepreneur and philanthropist, he has also made significant contributions to various charities and social causes in Canada and abroad.
Through his leadership, mentorship, and philanthropy, Mohammed has touched the lives of countless individuals and made a lasting impact on the cricket community in Canada. He is a true inspiration and role model for aspiring cricketers and cricket enthusiasts everywhere.
Fitz Vanderpool
Champion Boxer and Inspirational Speaker
Fitzroy "Fitz the Whip" Vanderpool is a true Canadian boxing legend and motivational speaker. Born in Trinidad and Tobago, Vanderpool moved to Canada at the age of six and went on to become one of Canada's most decorated professional champions, holding an impressive six title belts. His family of five boys, all boxers, fostered a competitive environment that drove Vanderpool to pursue his dream of becoming a professional world boxing champion.
Vanderpool's dedication and passion for the sport of boxing has earned him numerous accolades, including being named KW's Inaugural Athlete of the Year and inducted into the Waterloo County Hall of Fame. He is the founder of WHIPYIT, a non-profit organization that focuses on building strength, confidence, and emotional well-being in youth. As an inspirational speaker, Vanderpool shares his story of perseverance, hard work, and determination, inspiring others to chase their dreams and never give up.
In addition to his remarkable boxing career and community involvement, Vanderpool is also connected to SOCA, the South Ontario Cricket Association. He serves as a mentor and role model for the youth program at SOCA, motivating and encouraging young athletes to pursue their passions and strive for greatness. His dedication to empowering youth is truly inspiring and reflects his commitment to making a positive impact in his community.
Overall, Fitzroy "Fitz the Whip" Vanderpool is an exceptional athlete, speaker, and community leader. His passion for boxing and youth empowerment is a testament to his unwavering dedication to making a positive impact in the world. Vanderpool's incredible accomplishments and inspiring story make him a true Canadian hero and a role model for all.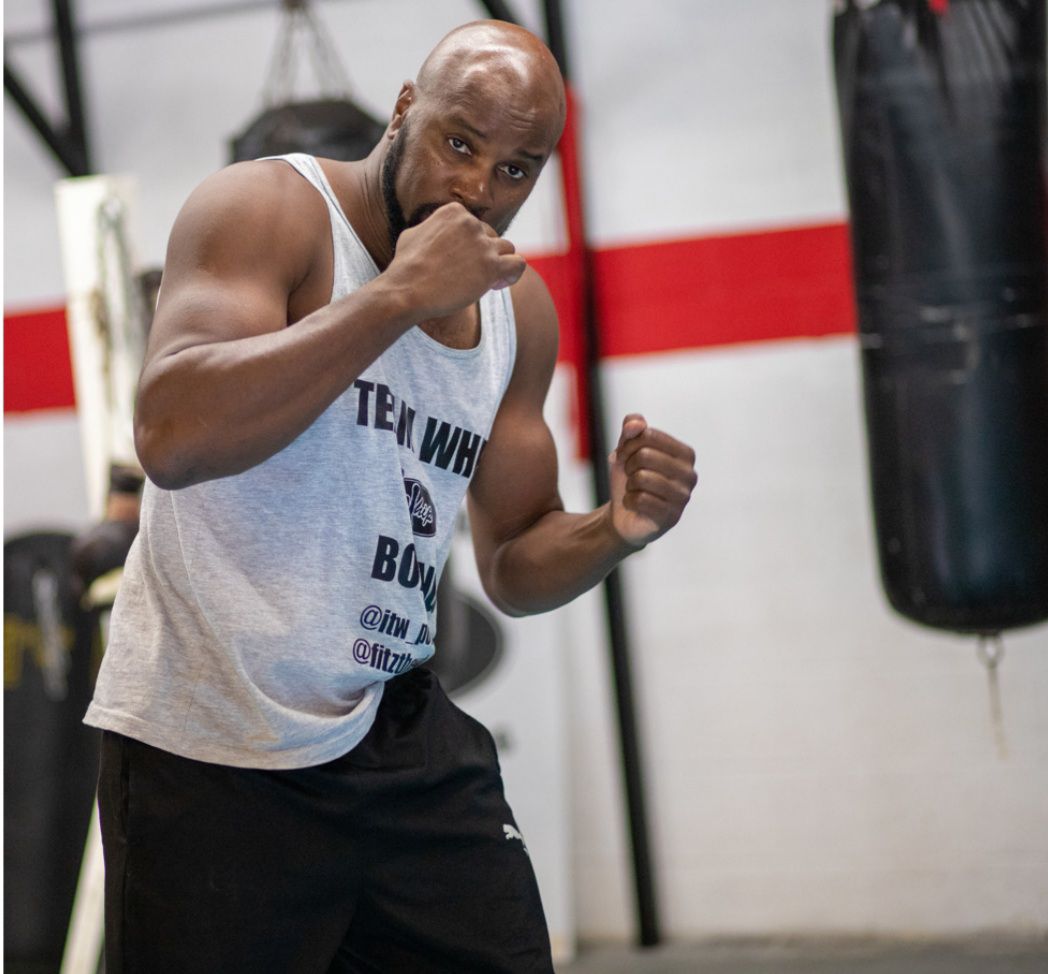 Mike Harris, MPP
Championing Sports and Community Growth
In his formative years, Mike Harris reveled in a dynamic blend of summer and winter sports, excelling in soccer, baseball, and hockey. Today, this passion has seamlessly passed on to his five children and their peers, forming a legacy that thrives through generations.
As the elected representative for Kitchener-Conestoga in the Provincial Parliament, Mike Harris has been an unwavering witness to the profound impact that sporting organizations wield within the community. Their influence is not confined to children alone; adults, too, find a unifying and invigorating force within these sports.
A dedicated advocate, Mike Harris has graced numerous events spanning across Waterloo Region and far beyond. Whether it's inaugurating matches with the symbolic puck drop or conferring championship honors, he remains a stalwart patron of SOCA. His unwavering commitment is a testament to his anticipation of a resplendent future for cricket, poised to flourish across the entirety of the province.
Through his visionary leadership and impassioned support, Mike Harris, MPP, has etched his name as a true champion of sports and community growth, an embodiment of enduring values that uplift lives and forge connections that traverse time.